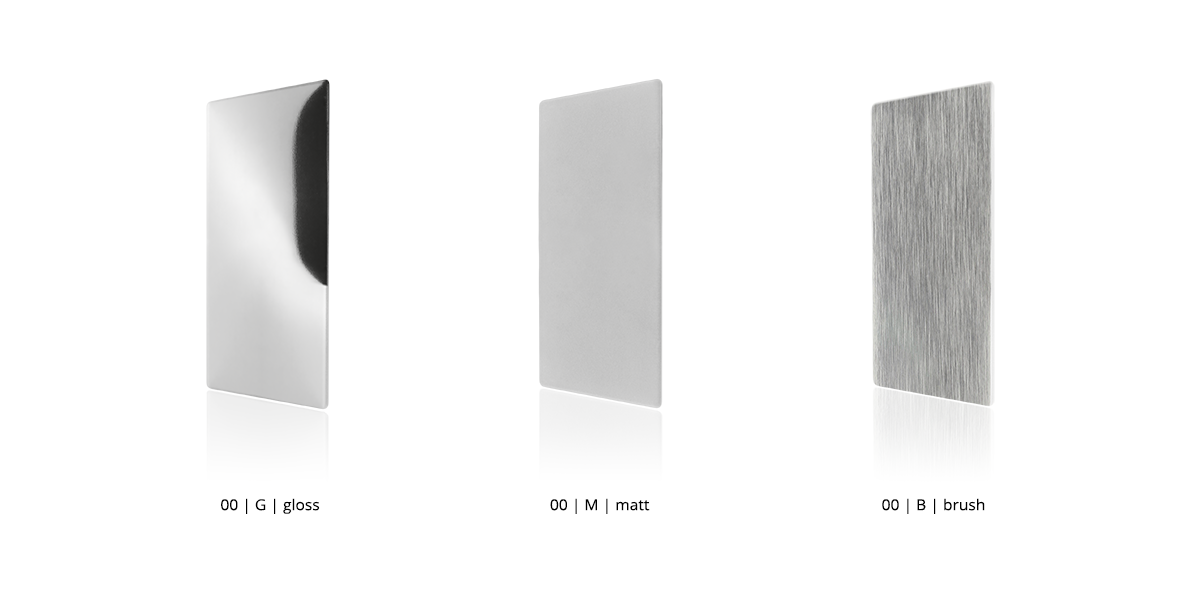 surface finishing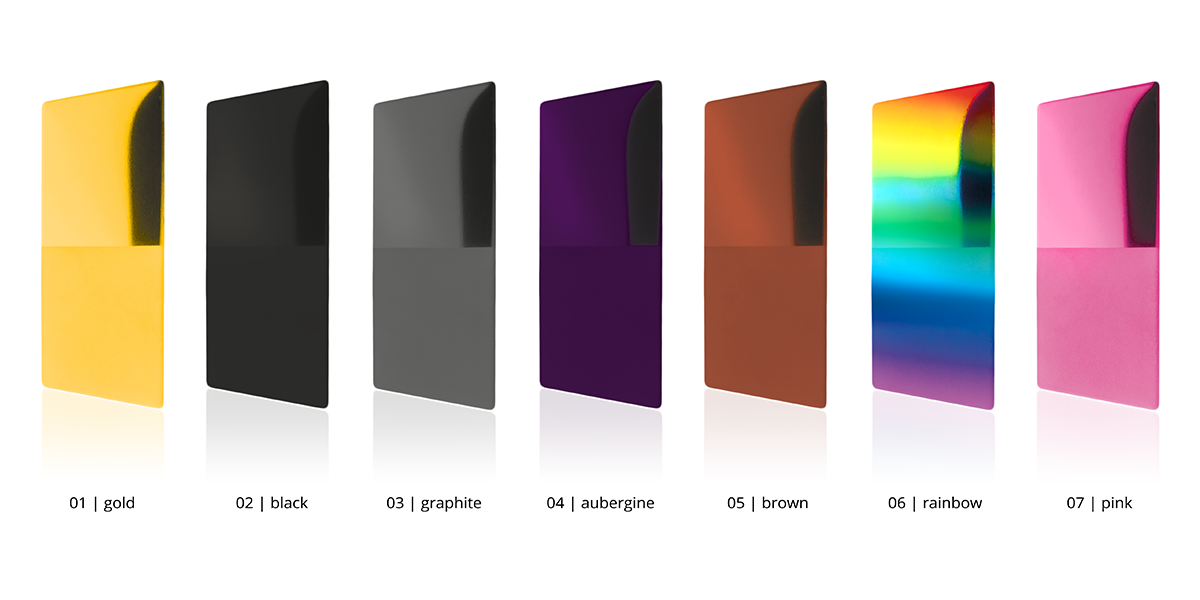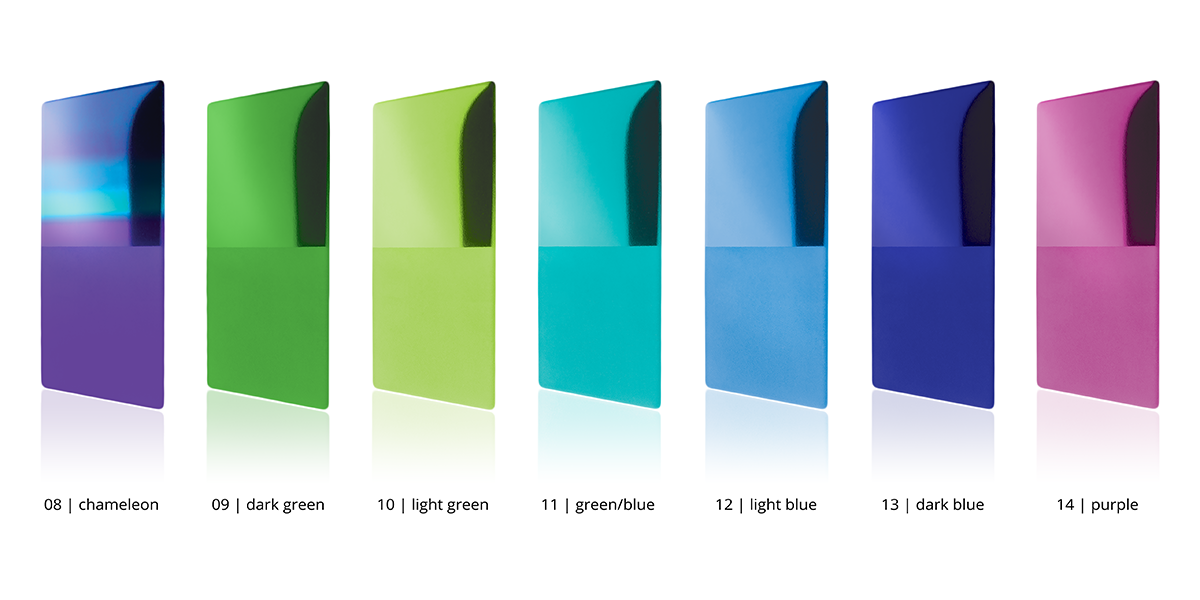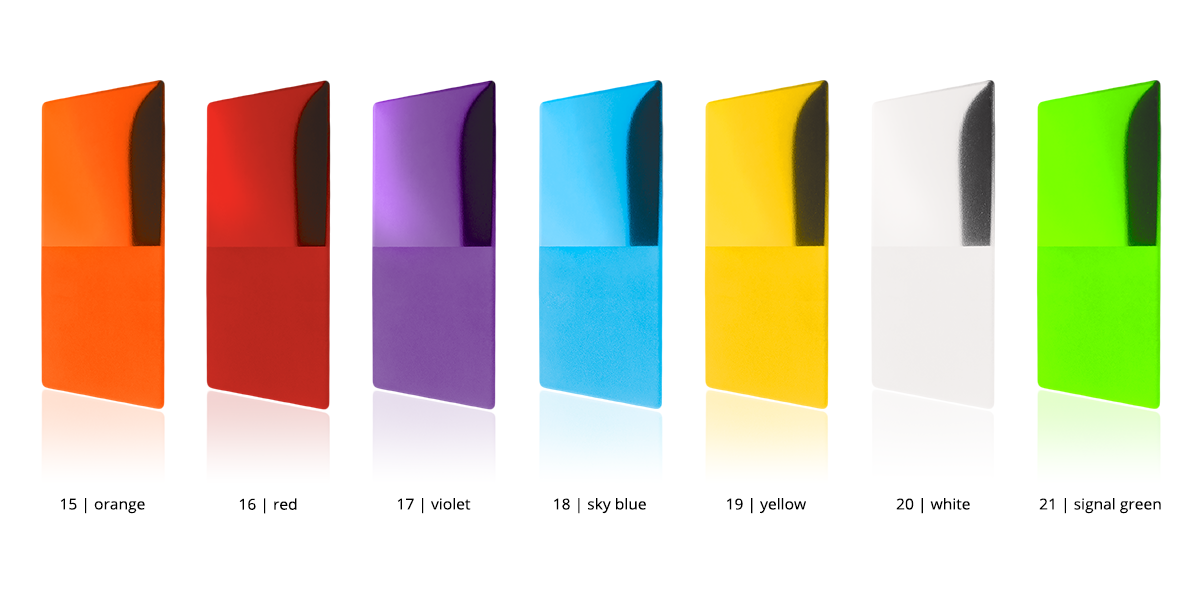 surface colors | high quality coatings | PVD Physical Vapour Deposition durable and high quality vacuum coatings based a variety of pure metals such as titanium and real gold layers | PVD + electroplating | PVD + secret technology colorization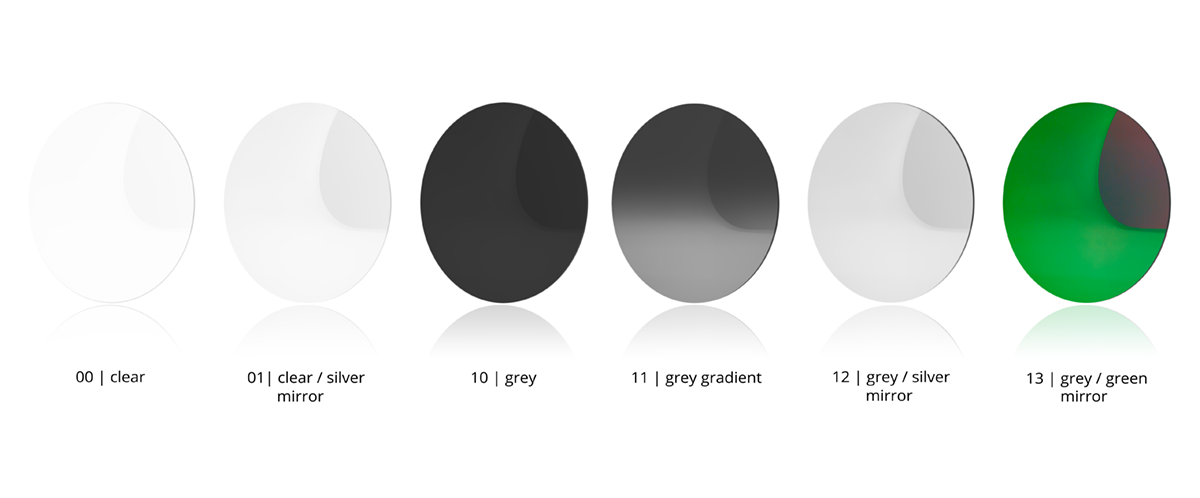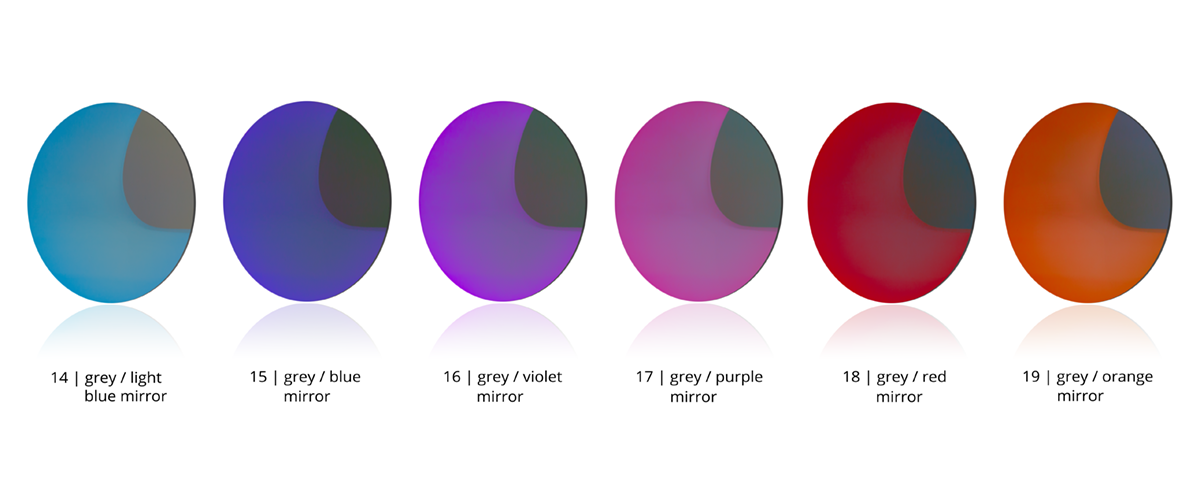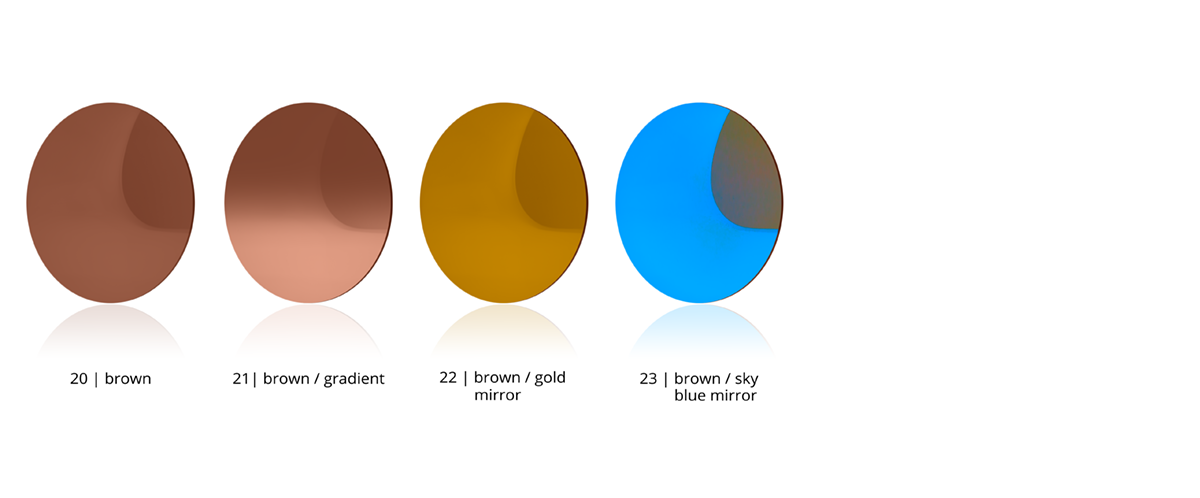 The high quality polyamide sun lenses. Flexible, shatterproof, presenting chemical and thermal stability. Two physiological colors are available: grey and brown. In addition to these colors we offer colorful mirror layers which guarantee sun protection and perfect vision without color deformation. 100% protection against UVA and UVB rays.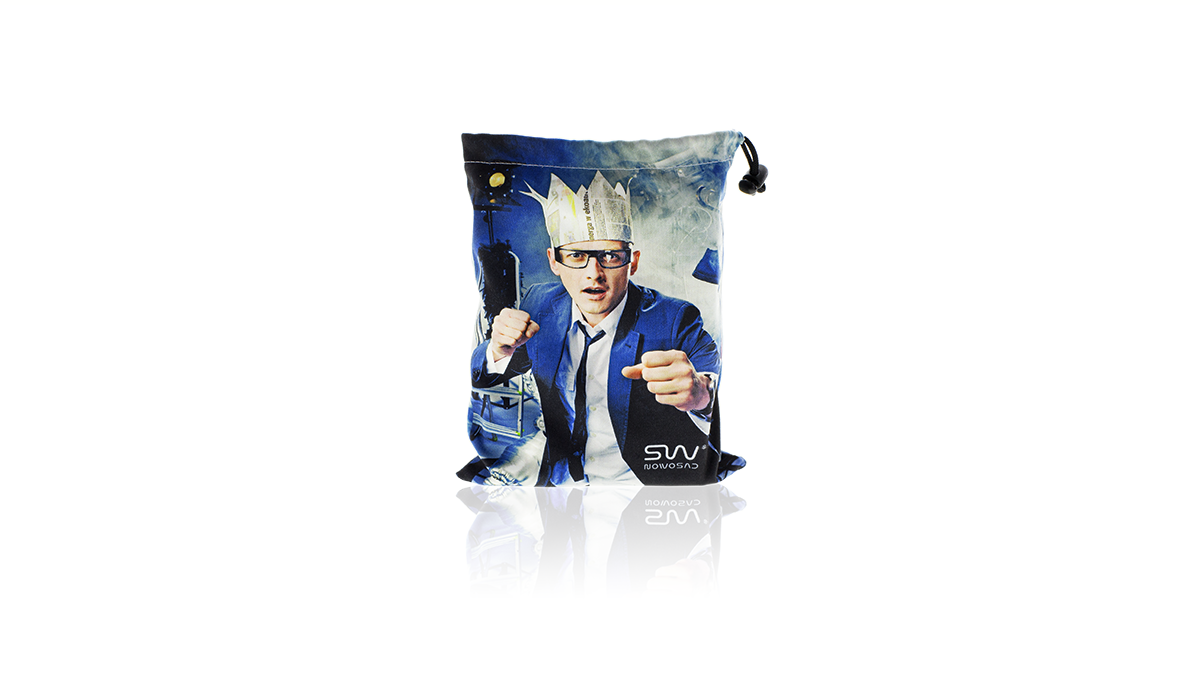 Sacks for protecting and cleaning your Slav Nowosad's glasses. Use the microfibre sack as the protection of your glasses or turn inside out to clean them.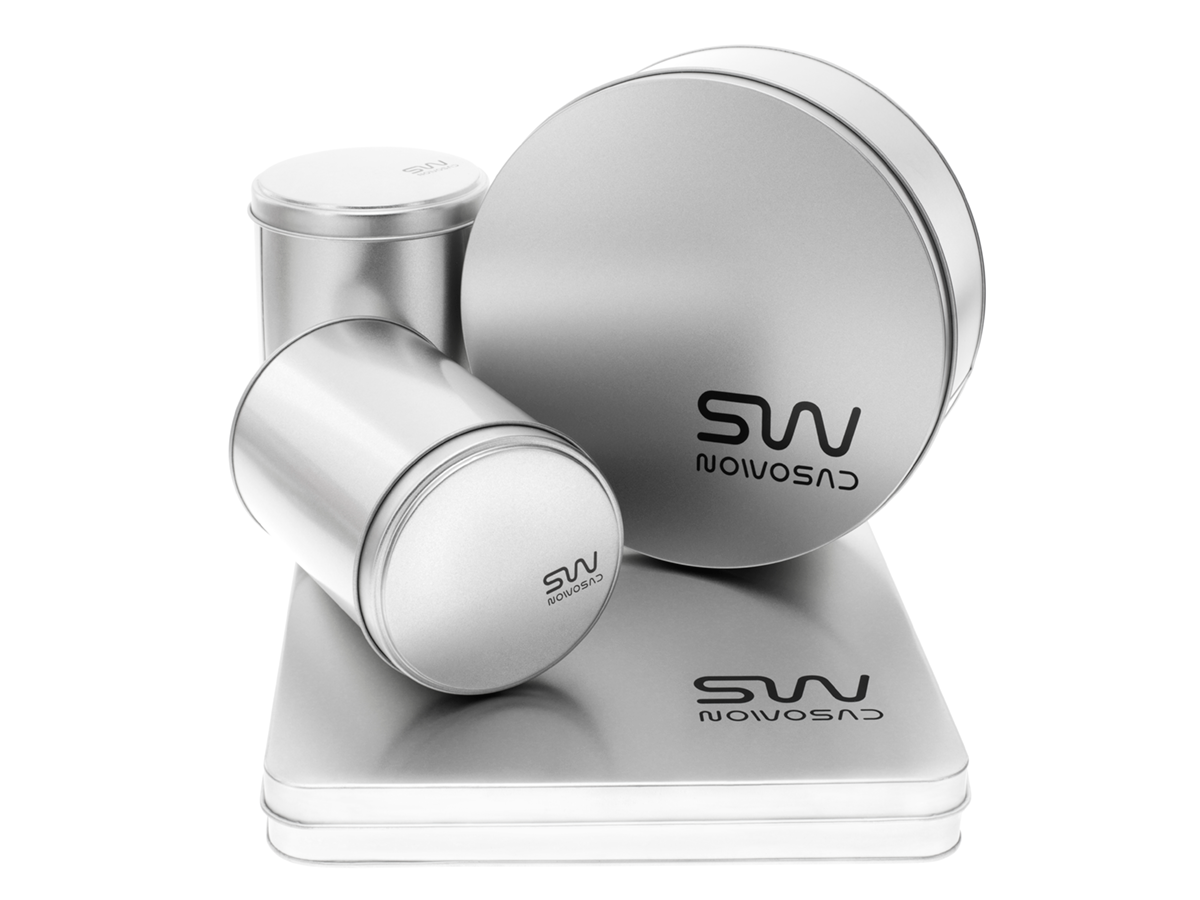 cases
There is the possibility of ordering each glasses with clear and sun prescription lenses.

PNX | The confidence of making the right choice
Many factors play a role when someone is choosing a new pair of glasses, including user-friendliness, functionality, design and cost. But if there is one defining feature that modern consumers are looking for above all others, it is the feeling of reliability and confidence. People want to make the best choice for themselves and for their children when it comes to protecting the eyes. PNX ensures that you need make no concessions whatsoever in feeling secure.
Strong, flexible and elastic
PNX has passed the most rigorous strength tests with flying colours. PNX can withstand pulling forces of between 60 and 80 kg. In short, when the tough get going, this robust, elastic and flexible material can truly hold its own.
Optical precision and stability
Thanks to a balanced, computer-steered production process, the optical qualities of PNX remain unsurpassed throughout. An Abbe number of 43, equal to the natural Abbe value of the eye, also guarantees contrasted vision, which can be very important during outdoor activities.
100% UV protection, 100% reliability
100% UV protection is a must for any modern spectacle lens. PNX easily satisfies this requirement and is a comprehensive lens that offers consumers optimal safety in every possible way.
Carefree cleaning
The use of hairspray and other cosmetic products can have an adverse influence on the clarity of the lens. PNX is impervious to this sort of 'outside attacks', and can be cleaned with acetone or any other cleaning product.
PNX can be fitted into any frame, including rimless and nylor, and combined with a range of different colours.

Sensity light-reactive lenses adapt to their surroundings so your eyes don't have to: they darken to sunglasses outdoors and quickly fade back to full clarity indoors. So whatever your day looks like, you'll always have a solution at hand.
Sensity light-reactive lenses:
Give you comfortable vision in all light conditions

Perform consistently in all climates, seasons and circumstances

Darken swiftly to sunglasses outdoors

Fade quickly back to full clarity indoors

Provide 100% protection against UV-A and UV-B rays

Are available in three stylish colours: bronze brown, silver grey and green

BlueControl | LCD and LED computer and television screens, smartphones, tablets and GPS devices all emit blue light. Although blue light in itself is a natural phenomenon - it is present in daylight and help us to stay awake - over exposure can cause eye strain, eye fatigue and even sleeplessness.
Hoya BlueControl help neutralises the blue light emitted by LCD and LED screens preventing eye fatigue and eye strain and even sleeplessness. It keeps the eyes in better condition, offering more comfortable and relaxed vision and a better contrast perception when using everyday digital devices.
Performance and protection for your anti-glare glasses
From grease and dust to accidental scratches and changing weather conditions, your lenses go through a lot. Hoya's Hi-Vision LongLife is an innovative and exceptionally durable anti-reflective coating that allows for clearer, more relaxed vision while prolonging the life and look of your anti-glare glasses.

Hi-Vision LongLife | Extend the life of your lenses
The condition and performance of your lenses depend heavily on the quality of the coating. Hi-Vision LongLife is the hardest and most durable anti-reflective coating on the market today.
Available in combination with BlueControl and UVControl, Hi-Vision LongLife also protects your eyes against blue light emitted by digital screens and the harmful effects of UV rays. Named Best Coating 2015 based on the results of independent research, Hi-Vision LongLife is:
Anti-reflective for clearer, more relaxed vision

Up to seven times more scratch-resistant than standard coatings

Easy to clean due to water-, grease-, dirt- and dust-repellent layers

Exceptionally durable and reliable